Connecting Brides and Wedding Professionals
through Social Tools and Bridal Ev
ents!
BNI.com conducted a survey in 2010 and found that more than half their respondents got over

70% of their business from word-of-mouth or referrals!
Our networking events are a fantastic way to meet new business prospects, potential partners, and leverage relationships within your existing network for referrals. The thought of networking can be intimidating, awkward and unpleasant. Yet connecting with other professionals and making a positive impression is not only important for your business, it can be fun and exciting if approached with the right attitude. Join us and see
this fabulous contemporary venue, try some fantastic food, network with your peers, and meet some brides.
Special Vendor mini Seminar on "How To Work the Room at Networking Events" by Marcia Riner!
Fling into Spring
at
Scott's Restaurant
Like the beautiful glass chandelier for which it is named, The Murano Room at Scott's is a classic treasure created anew. While still typifying the time-honored standards one expects from Scott's, the newly designed Murano Room adds a refreshed and spirited atmosphere to any event. Scott's Restaurant and Bar is an impeccable location for private occasions of all sizes. It would be our pleasure to assist you in the planning of your event in either of our two private spaces. The Glass Room is a bright and intimate room encased by expansive skylights and seats up to 70 guests. The Private Dining Room is larger and accommodates up to 120 sit down guests.
Raffle prizes welcome from OCBrides Members for Vendors and Brides
Groom's Tungsten Ring from Diana & Co. Jewelry Designs (Value $300)
FREE Groom's Tuxedo Rental from Clint's Tuxedo
Bridal Shower Cake from Amazing Cake Creations
If you donate a raffle prize your company is listed in the program
as well as announced at the mixer!
Taste the fabulous food from the chefs at Scott's Restaurant and Cake from Amazing Cake Creations
Enjoy music and lighting by MIJO Entertainment
Make Memories with Larissa Ann Photography, and iTouch Photobooth
S
mell what's in bloom by Irises Designs and Wonderland Dream Weddings
See the beauty of Wonderland Dream Weddings, Flawless Weddings and Events, and White Feathers Events
Special deals from Diana & Company Jewelry Designs, Elegant Wind Waves, Premier Bridal Shows, WedStore24, My Cake Plate, Bridal Pampering Services by Nicole Leal, iT Works!, Send Out Cards, Marcia Riner of Edward Jones, Clint's Tuxedo, Deborah Lindquist Bridal Gown Designs, Wellness Choice, Time2Travel, and more!
Pick up your complimentary copy of The Wedding Guide
VENDORS: Mixer is $10.00 Prepaid and $15.00 at the door.
"It was such a wonderful turn out and such a great crowd! I was busy that whole night talking to potential bride and grooms! I have received a couple of calls, so that Mixer definitely benefited the Hotel and myself! It was also nice to have other vendors, especially planners, attend so that they can refer us and know what a Beautiful Hotel we have! I really enjoy the monthly mixers and look forward to seeing you next month!"
Kimberly Provenzano -- Sheraton Anaheim -- Jan 2012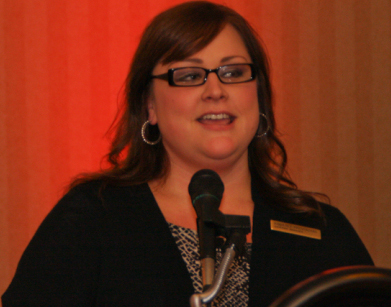 Mary Joy Karen Gamueda -- I was pleasantly surprised with the ambiance, food and venue. We also enjoyed speaking with many vendors present. It is definitely different from the expos I've attended.
Cynthia Chavira -- Thank you so much! The event was nice I love how we get to interact with the vendors their not just at their booths trying to pitch their sales schpeal :) my fiance Really liked that they catered to the groom he's been to a couple and its all about the bride! I would love to participate once my wedding is done with! :)
Upcoming Mixers and Events
April 18th 2012 -- Astor Classic Cars and Event Center (70's Theme)
May 23 -- TBA
June 20 -- Nautical Museum Newport Beach at the Fun Zone
July 18 -- Hacienda Santa ana
August -- Embassy Suites Brea (Pending Confirmation)
September -- Black Gold Golf Club
October -- hilltop Banquet Center
November -- TBA
Our events are monthly. If you are a location and would like to get more exposure by hosting a mixer for 120 + wedding professionals and brides, contact Cindy at cindy@ocbrides.com
Coming to the LA area in May -- Tiato Santa Monica!
THIS IS AN ADULT FUNCTION. NO CHILDREN PLEASE!